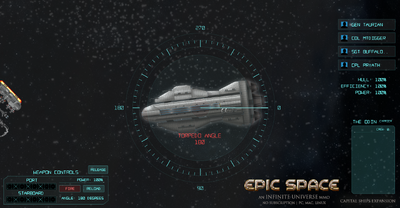 The largest ship in ES Online. Carrier class vessel capable of jumping sectors.
Constuction
Edit
Currently only Kickstarter backers are able to construct a Capital Ship.
/construct odin - starts construction of an Odin, takes 7 days to complete.
/reward odin - Rewards the Odin to the player where he entered the /contstruct odin command.